"Always start with the customer, not with the technology."
If the quote above seems nostalgic to you, it's probably because you've heard it before from former Apple CEO, John Sculley when asked about Steve Job's business principles. While in very different industries, the one thing Malaysia's No.1 Coating Solutions Provider, Nippon Paint, has in common with technology giant Apple, is their mindset and approach to innovation and the commitment to solve consumer pain points.
Take the launch of the Nippon Paint VirusGuard for example, or even the launch of their e-store, the very first in the paint industry in Malaysia. All of that occurred just last year, amidst the COVID-19 pandemic, where many businesses sought cost-cutting measures to ensure business continuity.
Nippon Paint's bold strategic direction was forward. The rationale? A paint that is lab-tested to be 99.9% effective against viruses, bacteria and the human coronavirus (specifically strain 299E, the first strain identified in the family of viruses, linked to common cold symptoms and respiratory tract infections) was exactly what was required to safeguard Malaysians at home, work and in public spaces.
The Nippon Paint e-store is the first e-commerce platform in the paint industry that is a one-stop shop for all painting needs and provides consumers with a seamless shopping journey that is as close to what one would experience when buying paint at a physical store. It has a wide range of category and colour selections, painting tools, supplies and advisory guides all just on click away.
When it comes to Nippon Paint, an innovative solution was just the first step. A consumer's journey and their experience within the ecosystem was what truly mattered to the nation's leader in the paint industry. With each painting season, every can of Nippon Paint the consumer buy has an all-new iteration of technology paired with supporting pillars that make for a seamless purchase experience.
Nippon Paint also recently announced that they were awarded with its consecutive 11th year win at the Putra Brand Awards 2020. While not one to rest on its laurels, the brand is grateful that in its pursuit to deliver the very best to its consumers, they in turn are recognised for their efforts, while inspired by the consumers to continuously press on and move them forward.
Founded in 1967, Nippon Paint Malaysia has consistently positioned itself as a market leader in Malaysia with various coating innovations. To truly understand the different coating solutions the company offers, MARKETING Magazine sat down with the company's Assistant General Manager, Datin Wong Meng Lee.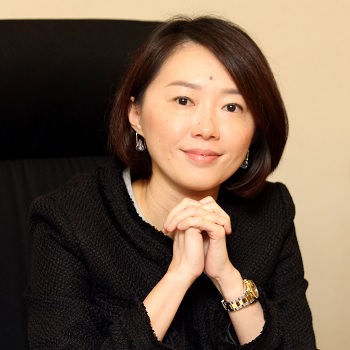 The latest of the company's bold moves also include the acquisition, merging and launch of an 80-year-old Australian home improvement brand, Selleys, in January 2021. Even after a tumultuous 2020, Nippon Paint continues to push boundaries in efforts to enhance its solutions to its customers and the end user.
"As a market leader in total coatings solution since 2008, Nippon Paint strives to fulfil ongoing market needs based on current consumer sentiments and assessing industry challenges in order to further bridge the gap," Datin Wong said. "Selleys is a strategic maneuver to enable a reputable legacy brand to leverage our existing resources and support ecosystems to provide a wider range of products to our dealers and home improvement solutions to our consumer."
According to Datin Wong, in its pioneer years, Nippon Paint was perceived as an industrial-focused brand that appealed to a limited pool of business stakeholders such as dealers, contractors, painters, developers and designers, amongst others. Hence, to reach out to a wider audience pool, Nippon Paint leveraged on its expertise of product innovation to better connect with consumers and homeowners at large while focusing strictly on their needs and demands.
Over the last decade, Nippon Paint has rolled out several different innovative coating solutions that holistically provide durable, healthy and environmentally friendly options for consumers to take into account when purchasing paint.
"Naturally, durability is one of the key factors that homeowners take into serious consideration when painting their homes as it is a long-term commitment to one's space," Datin Wong said. "However, during the process of selecting suitable types of coatings, it is also important to take into account other varying factors such as the condition of the various surfaces and the type of surface, such as the roof, floor, wall or even ceilings. After all, we're focused on coatings for all types of surfaces."
But most importantly, choosing a paint that gives you a piece of mind when it comes to indoor wellness was made possible by Nippon Paint Malaysia.
Over the years, Nippon Paint Malaysia had partnered with several national associations such as the Malaysian Paediatric Association (MPA), the Malaysian Society of Allergy and Immunology (MSAI), Persatuan Pengasuh Berdaftar Malaysia (PPBM) as well as Persatuan Tadika Malaysia (PTM) for the launch of its Child Wellness Programme.
This awareness and education Programme stemmed from Nippon Paint's introduction of Malaysia's first Child Wellness Range, which was a series of functional coatings that focuses on enabling clean air, safe touch and creativity in 3 key growth milestones respectively – infants, toddlers and children.
The company's paint solutions are water-based, lead and mercury-free with low Volatile Organic Compound (VOC) as well as Total Volatile Organic Compound (TVOC) emissions, making it safe for the environment as well as indoor spaces.
The Group Managing Director of Nippon Paint Malaysia Group, Yaw Seng Heng, further emphasised that the company's strategy of earnestly listening to their consumers' changing needs had motivated them to develop a child-friendly range of coatings that allows for a safer, healthier indoor environment for young children.
"The Child Wellness Programme in collaboration with various national associations to undertake awareness and education programmes paves the way for us to reach out to parents, child care centres and kindergarten owners and operators and the community in terms of provision of expert advice and information for them to make informed decisions regarding their children's health and wellness," added Yaw.
Through the Child Wellness Programme, Nippon Paint's partnership with MPA saw collaborative efforts in public outreach through seeding of expert and educational content, engagements with medical experts as well as roundtable sessions as provision of the first line of advice to parents.
On top of that, the paint company also played a vital role as an advisory panellist for both PPBM and PTM by participating in training sessions and workshops to educate child care providers, kindergarten operators on the importance of indoor environment for children.
"We believe that our children today will shape tomorrow's future, and that future can only be brighter when we educate and elevate the present decision makers," Datin Wong said.
Following that, Nippon Paint launched an Indoor Wellness Programme which was an educational campaign aimed at empowering Malaysian homeowners to take charge of improving their overall indoor air quality at home, towards a more holistic wellness.
According to Datin Wong, an independent research survey was conducted by the company which revealed that 88% of Malaysians tend to overlook the wall as a medium for the transmission of viruses and bacteria and more than 60% of Malaysians have poor indoor air quality at home.
"Based on these insights, we realised that it was critical for Malaysians to be educated and made aware about what constitutes a safe and healthy indoor environment, especially at this unprecedented time during the COVID-19 pandemic," she said. "At the same time as we've identified these pain points, we leveraged on our strength of innovation and technology to develop coating solutions which provide more than just aesthetic benefits because we firmly believe that through innovation we are able to provide consumers with unrivalled colour finishes that have added functional benefits towards health and wellness."
The Indoor Wellness Programme consisted of two phases – the Indoor Wellness Survey and a Indoor Wellness Guideline. The Survey, which polled 511 respondents, was aimed at assessing the habits of Malaysian homeowners when it comes to the cleanliness of various spaces at home.
The survey and a partnership with MSAI helped the company develop the Indoor Wellness Guideline , the first-ever of such a guideline. Its purpose was to further educate the public on the reasons why indoor wellness was crucial and included practical steps and expert advice on ways they can minimise or eliminate indoor pollutants.
Nippon Paint's now available online
At the introduction, we touched on how Nippon Paint was the first in the Malaysian paint industry to launch its e-store to ensure that the innovative Nippon Paint VirusGuard made to create safer spaces for Malaysians could reach consumers amidst the pandemic right in June 2020.
However, more than just a mode of delivery, the vision was to create a one-stop online destination for all consumers' painting needs. Comprising of a comprehensive range of painting tools, supplies as well as advisory guides for customer convenience, the company's aim was to provide its customers with a seamless shopping journey, as close to the experience of buying paint at a physical store as possible.

To ensure their customers do not get overwhelmed with choosing paint online through its e-store, Nippon Paint also included a step-by-step guide to assist them through the process.
Understanding that Malaysians and naturally homeowners are reliant on experts and dealers for when it comes to paint and coatings solutions, the e-store is also equipped with a Customer Engagement Advisory team that is responsible for providing guidance and recommendation to the customers via an Online Chat.
On top of that, customers who choose to purchase their paint through the company's e-store can also utilise features such as Paint Calculator to help provide better gauge on the right amount of paint required for their homes.
Building on the success of its e-store, Nippon Paint integrated Selleys line of sealants, adhesives, fillers and lubricants. The unique propositions offered by Selleys range of products, truly strengthened Nippon Paint's position as a market leader offering end-to-end solutions under one roof.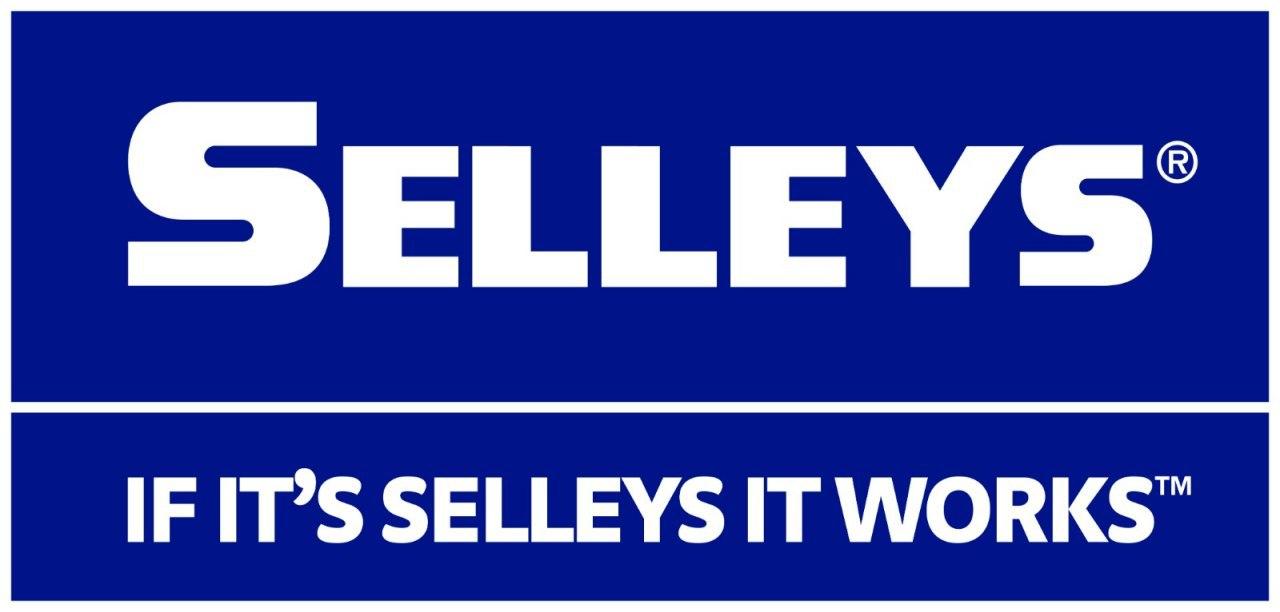 This integration will further enhance Nippon Paint's position in the home improvement and DIY segment across four key categories including sealants, adhesives, fillers and lubricants. Nippon Paint today can truly be considered as a market leader beyond the Coatings industry, offering consumers complete end-to-end solutions all under one roof.
With so much of its efforts focused on ensuring that consumer welfare remains at the core of its series of innovations, it is no surprise that Nippon Paint was also conferred the Asia Responsible Enterprise Awards 2020 ('AREA') in the 'Social Empowerment' category for the Asia Young Design Awards programme ('AYDA'). AREA 2020 is regarded as the gold standard for CSR and sustainability and is organised by Enterprise Asia, a leading non-governmental organization for responsible entrepreneurship in Asia.
"We are honoured to be selected as one of the recipients of this prestigious AREA award for the Asia Young Designer Awards programme, which has seen linear growth across the past 12 years since its inception in 2008," Datin Wong said. "In moving forward and beyond our 12 years, Nippon Paint targets to reach out to a greater pool of young talents through providing them with once-in-a-lifetime opportunities – working alongside industry experts to gain first-hand insights through mentorship programmes."
The Asia Young Designer Awards programme has seen tremendous growth over the years within the Asia Pacific region as it is currently present across 16 geographical locations including Australia, Bangladesh, China, Hong Kong, India, Indonesia, South Korea, Malaysia, Pakistan, Philippines, Singapore, Sri Lanka, Taiwan, Thailand, Vietnam and Turkey.
Driven by innovation and the advancement of technology in its range of products through the years as well as its focus on the community, have led the company to being the market leader in the Coatings industry.
"We believe that it is at the core of what we are that has led us this far," Datin Wong said. "We are proud of Nippon Paint's core values to continuously drive innovation and inspire our consumers, while seeking to better understand their needs of the community in order to add value to their lives."
MARKETING Magazine is not responsible for the content of external sites.
The APPIES is an annual event that presents a rare opportunity for creative, media, digital and marketing agencies or brands to present their best campaigns to the industry. 
This is the only event where Live Presentations meets Live Judging. 
Similar to TED Talks, The APPIES is the chance for great presenters with outstanding work to show it off to some of the industry's most important industry leaders.
This year's winners will receive Gold, Silver or Bronze trophies for 10 categories, and 7 special Best of Best categories (red trophies) that require no submissions!
Campaign entries must have run between June 2022 to May 2023
For more details visit https://appies.com.my/ or contact Vishnu