During an interview yesterday with Casey Newton, a former tech reporter for the Verge, CEO of Facebook, Mark Zuckerberg officially announced plans to launch a line of audio products and features. The announcement comes in an aggressive move to take on competitors such Twitter and Clubhouse. During the interview, Mark also confirmed that Facebook was working with Spotify to make sharing content easier for musicians and listeners.
"Whether it's an in-depth conversation or your passing thoughts, we are building audio tools and formats that connect people with the things they care about," Facebook wrote in an announcement released yesterday.
Among the list of features that will launch on the platform soon are:
New audio creation tools
"The first thing we're building is a set of new audio creation tools. Just like we did for photos and videos, we want everyone to have tools that are powerful enough for the pros, but intuitive and fun — like having a sound studio in your pocket," Facebook wrote in the announcement. "We've been investing in audio technologies — such as speech-to-text and voice morphing — for a long time and will make them available in an audio creation tool directly inside the Facebook app."
Users will be able to use music from Facebook's Sound Collection in the background of their story and also mix audio tracks, a growing collection of sound effects, voice effects and filters.
Soundbites
"These audio creation tools will enable you to create Soundbites — short-form, creative audio clips for capturing anecdotes, jokes, moments of inspiration, poems, and many other things we haven't yet imagined," Facebook wrote in the announcement. "We'll start testing Soundbites over the next few months with a small number of creators and refine the product with their input before making it available to everyone."
Podcasts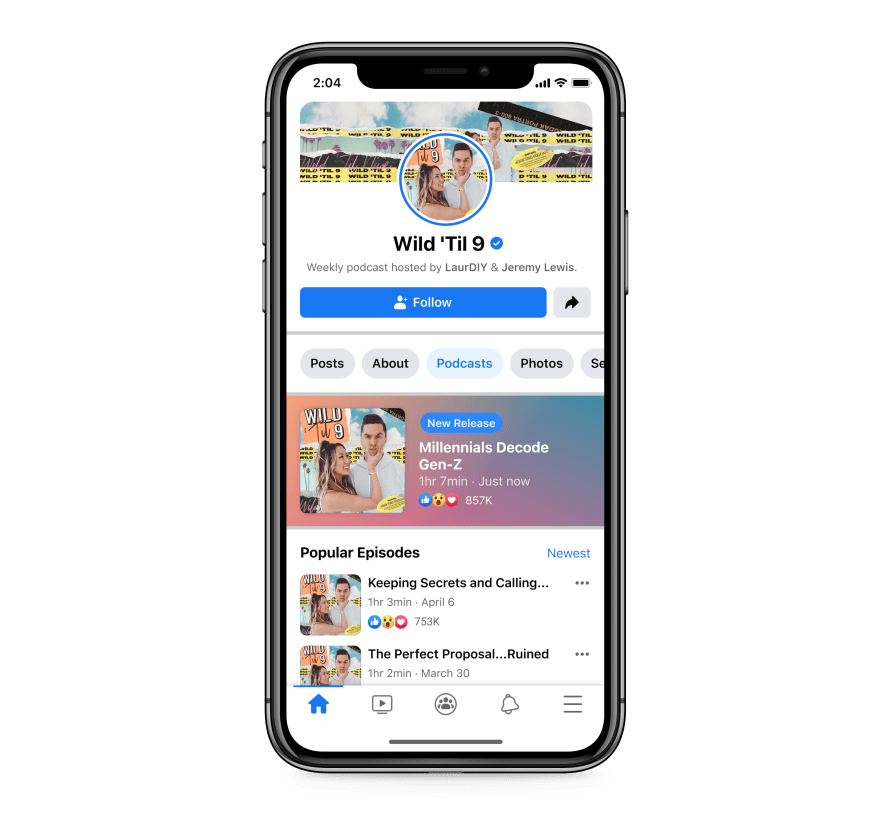 Hinting at its collaboration with Spotify, Facebook announced that this feature will enable users to listen to podcasts from different apps, without leaving the Facebook app. "Within the next few months, you'll be able to listen to podcasts directly on the Facebook app — both while using the app or when the app is backgrounded," Facebook stated. "And because it's still hard to discover podcasts you like, we will help you easily find new podcasts and episodes based on your interests, comment on them and recommend them to your friends. And podcast creators will be able to reach and connect with new listeners — all directly within the Facebook app."
Live Audio Rooms
The feature that most closely resembles Clubhouse – Facebook also announced that it will start testing Live Audio Rooms within its main app and the Messenger app. This feature is expected to be available to everyone on the Facebook app by mid this year.
"We'll test Live Audio Rooms in Groups, making it available to the 1.8 billion people using Groups every month and the tens of millions of active communities on Facebook," the digital giant stated in its announcement. "Whether it's Filipino Cooking Group, run by a former cooking reality TV show contestant; the World Wanderlust Bucket List group, filled with travelers looking for the road less traveled; or OctoNation® – The Largest Octopus Fan Club of 47,000 cephalopod enthusiasts, we hope that unlocking audio will be as inspiring and fun as Groups already are."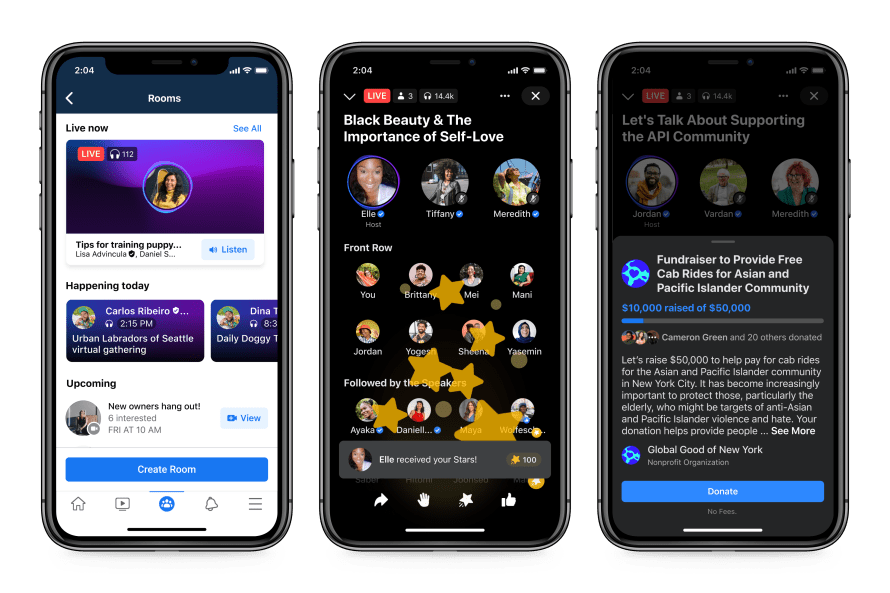 In the announcement, Facebook also stated that these features will take into account monetisation opportunities for content creators. "The only way this all works long term is if creators can make money from their efforts," Facebook stated. "So at launch, we're introducing multiple ways for audio creators to build their business while pursuing their passion."
When Live Audio Rooms launch, fans will be able to support their favorite creators and public figures through Stars, a feature that is only available to members of Level Up and managed partners. Soon after launch, Facebook stated that it will also offer other monetisation models such as the ability to charge for access to a Live Audio Room through a single purchase or a subscription an Audio Creator Fund option within the Soundbites feature to support emerging audio creators and get early feedback on the new product experience.
Watch Facebook's official Social Audio Experience video below:
MARKETING Magazine is not responsible for the content of external sites.