For government and law enforcement agencies, social media is the perfect getaway for quick responses and important announcements.
However, in a major gaffe, the provincial government of Pakistan's Khyber Pakhtunkhwa live-streamed an entire meeting by accidentally turning on the cat filter. With pink ears and cute whiskers, the ministers conducted the meeting online — leaving Netizens laughing out loud.
A user pointed out the gaffe and asked the administrators of the page to turn the cat filter off. "Filter hata lo. Banda billi bana hua hai (Remove the filter, the man has been turned into a cat)," the eagle-eyed viewer warned. Although it was switched off pretty quickly, it was enough for the ever-vigilant Twitterati to take screenshots and have fun at its expense.
Soon, snapshots of the error went viral online, leaving people in splits. It led to a series of memes and jokes online and many couldn't stop taking a jibe at Imran Khan's party PTI for the error.
While some found it "cute", others joked, "who let the cat out?" Also, #BandaBilliBanaHuaHai is trending on Twitter!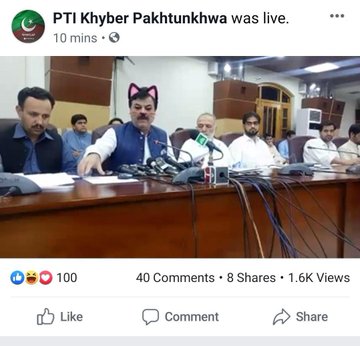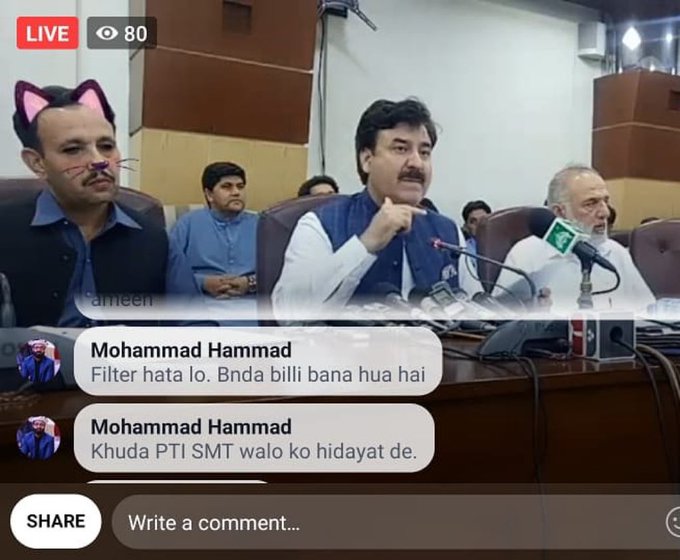 source: http://indianexpress.com
MARKETING Magazine is not responsible for the content of external sites.