Kuala Lumpur City Hall has ordered the electronic billboard advertisements for controversial online dating site Sugarbook be immediately taken down as they failed to get the council's approval.
In a statement, City Hall described the billboards located in Bangsar and Mont Kiara and which had been widely shared online, as obscene and sensitive in nature.
"City Hall investigations have found the advertisement structure license belonged to Yayasan Wilayah Persekutuan (YWP), which appointed (an outdoor media company) Out of Home as the operator.
"The content of the Sugarbook advertisement displayed on the LED advert structure did not obtain City Hall and YWP approval. The LED operator has been informed of the content of the advert which is sensitive against the norms of Malaysian society, and that it must immediately remove the advert," the statement read.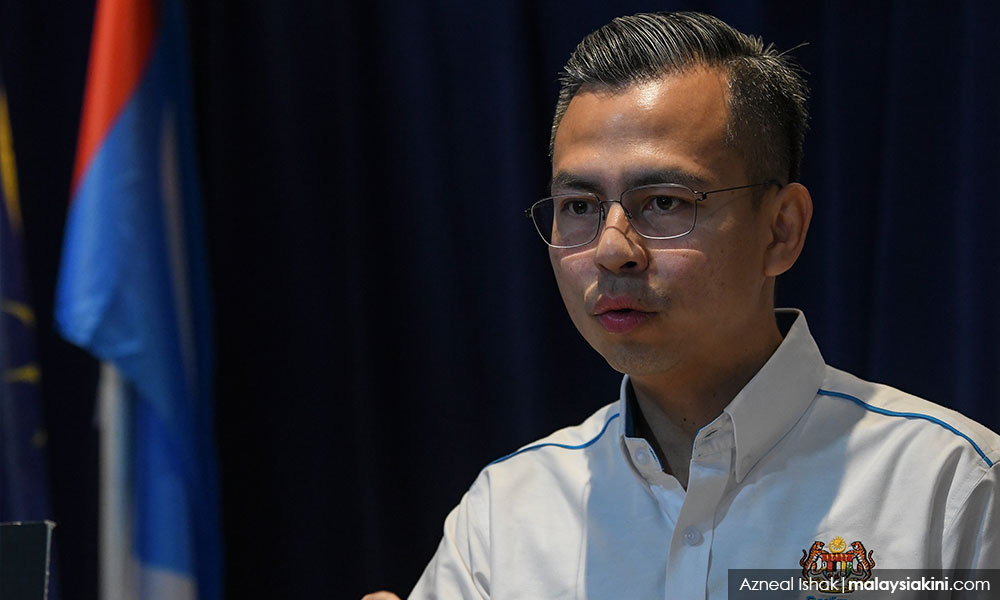 Lembah Pantai MP Fahmi Fadzil (above) said the billboards in question had been taken down last night.
He had contacted City Hall upon seeing one of the billboards in Bangsar.
"I was told that the advertisements were removed (last night) between 7.30pm to 10pm," he was quoted as saying.
Not a sweet read
Sugarbook is a Malaysia-founded online dating platform which claims to connect "sugar daddies" or "sugar mommies" to "sugar babies" across Asia.
The former are often well-to-do older men and women who are willing to offer money, gifts or rewards to younger dates, or "sugar babies" in exchange for romance and companionship.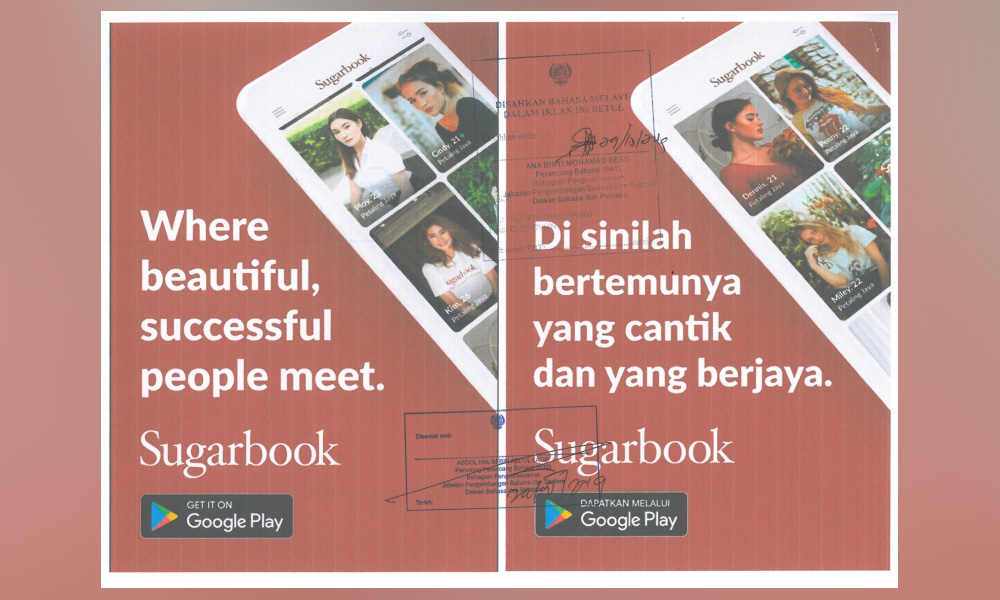 According to the Sugarbook Facebook site, the electronic outdoor adverts, its "first-ever", were put up on Dec 3.
In response, a statement by company founder and chief executive officer (CEO) Darren Chan said calls for the company to be banned was unjust.
Although he did not directly address the advertisements, Chan stated the company was built "to empower women by giving them a dating platform to choose freely what they want in an ideal relationship, without being scrutinised."
"The keyword here is 'choice' and Sugarbook is about providing our people that precise choice.
"Sugar babies are not illegal sex workers. They do not trade their bodies for monetary value. They are real people from all walks of life, e.g. struggling single mothers, housewives, widows, and divorcees.
"While we believe the public's intentions are good, it would be unjust to have us banned. Ultimately, we fear that this demand would undermine the freedoms and liberty of the Malaysian people," Chan said.
In a response to Malaysiakini, Chan alleged the Malay and English advertisement copies had obtained approval from Dewan Bahasa dan Pustaka (DBP).
However, when questioned on City Hall's assertion that the content of the advertisement did not obtain City Hall or YWP approval, he said the company was merely following the advice of its ad publishing company."We're a small startup focused on tech and applications. The advice given to us by our advert publishing company was that our ads were approved as attached, so we went with it.

"We were led to believe that this approval… is the only approval needed to proceed. As such, it is clear that we were wrongly advised." he said when contacted.

He further confirmed the electronic adverts have been taken down.
source: https://www.malaysiakini.com/
MARKETING Magazine is not responsible for the content of external sites.