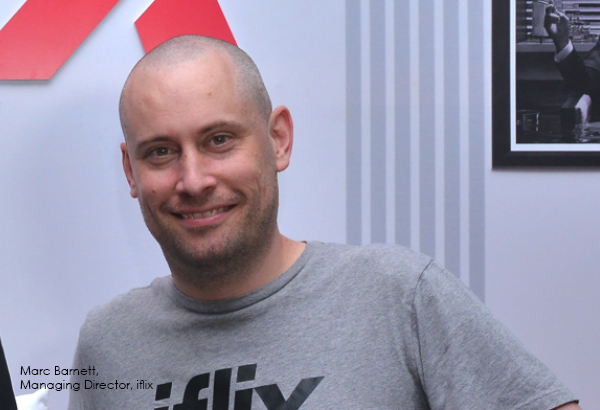 iflix co-founder and chief executive, Mark Britt, is exiting the day-to-day streaming biz, handing the reins to long-time second-in-command Marc Barnett, who becomes managing director of the Kuala Lumpur-based business effective immediately.

The new structure gives Britt an executive director role, based in Jakarta "at least 50% of the time" and directly overseeing advertising sales. iflix's ad sales team will continue to report directly to him.

Barnett will report directly to the iflix board.

Britt said he would "continue full-time in the business and have a long term contract. But instead of taking responsibility for the whole thing, I will work on a defined set of priorities".

His two focus areas are advertising for all markets and supporting the Indonesia team.

Britt said Indonesia was iflix's biggest and fastest growing market. "If we get it right, everything else follows," he said.

In his note, he talked about family obligations and said he "never wanted to leave iflix but I can't sustainably continue to be CEO and reconcile those obligations effectively".

He also said the original plan when he co-founded iflix was to spend a "couple" of years commuting between Australia and Kuala Lumpur.

"A 'couple' became five years far more rewarding, enriching and challenging that I had ever contemplated. But as iflix grew from an idea, to a new service, to a scale business, to a creator of epic local shows, those beautiful kids have also grown from toddlers to epic gamers, from tweens to final year of school and starting work," he said.

"That has been the toughest personal struggle of the iflix journey for me – not spending enough time with the people you care about… there have been too many missed birthdays, basketball finals, injured pets, dance recitals and parent teacher nights that I have been absent or on a video call. I have learned all the technology in the world can't replace a hug," he added.
source: https://www.contentasia.tv/
MARKETING Magazine is not responsible for the content of external sites.