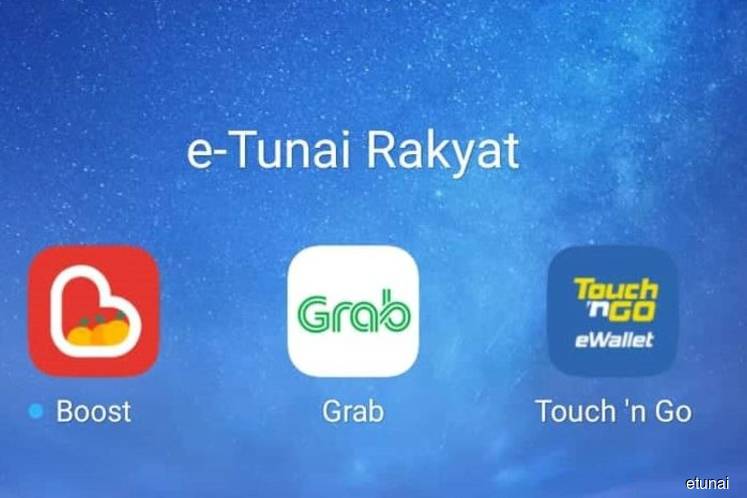 The digital economy and rapid technological transformation are key catalysts to a country's progress, and in heading towards this direction, the government is going all out to encourage the public to embrace technology, including offering airwaves for 5G networks.
Though becoming a fully cashless society is still a long way off for Malaysia, it is not impossible for the government to follow the footsteps of countries such as Sweden, Canada, Japan and China, said Universiti Teknologi Mara (UiTM) Rembau, Business and Management Faculty head, Noor Azillah Mohamad Ali.
She said efforts to explain the various aspects of e-wallet applications, which are gaining popularity especially among youths, must be increased to educate others including the rural community of its benefits.
The e-Tunai Rakyat initiative, launched on Jan 15, is one of the government's strategy in preparing the people for emerging trend in digital and e-commerce space as well as in moving towards Industrial Revolution 4.0 (IR4.0).
 
"Cashless payment is a new medium that the government wants to promote to the public but so far many are still unaware of the system," she said adding that it would however gradually be accepted by the people.
"Acceptance level among the urbanites is much higher than the rural community," she said.
She said the e-wallet market is expected to grow further with 42 e-money licences approved by Bank Negara Malaysia (BNM) to date.
However, she said, poor internet access, especially in the rural areas, could pose a challenge to the government's goals.
Currently, there are over 10 e-wallet platforms including Boost, GrabPay, WeChat Pay, Touch n Go Wallet, Paypal and Setel, with each having different functions.

Referring to BNM's statistics on the increase in the number of transactions made via internet banking to 833.9 million in 2018 from 741.9 million in 2017, Noor Azillah said if the trend continues, it would not be impossible when cash would no longer be accepted as a means of payment as what was happening in Sweden.
Sweden will be the world's first cashless economy in 2023 and will release its own digital currency next year.
"According to a Nielsen Malaysia survey last year, 8% of consumers in Malaysia have resorted to e-wallet use, and with more e-wallet applications in the market offering attractive promotions, there will be a slight change in the financial services landscape," she said.
Meanwhile, A&J Burger Grill and Western proprietor Mohd Johar M. Jaffar, 37, said he had switched to cashless payment as most of his customers especially the young preferred the payment mode for its cashback and rewards.
"The cashless system has its advantages in that it reduces theft and pilferage by those manning the payment counter and is much safer and convenient as sales proceeds are deposited into our bank account " he said.
MARKETING Magazine is not responsible for the content of external sites.