---
The Utusan Malaysia branch of the National Union of Journalists (NUJ) has urged Prime Minister Dr Mahathir Mohamad to intervene in their company's current crisis.
In a long open letter, the union said salaries are still not being paid, while the severance payments in installments had stalled.
"We urge the prime minister to help us and Utusan Melayu (M) Bhd through these difficult times.
"We hope that we are not cast aside, and instead nurture us akin to turning a piece of coal into a valuable diamond," said the union.
The union said the company has changed its mentality, pointing to how the group's executive director Abdul Aziz Sheikh Fadzir had apologised for the company's one-sided reporting.
"We hope our political differences can be put aside. The mentality of newspapers produced by the company has changed for our survival.
"Although some people say it is too late, the first step – a 360-degree change – has taken place," said the union.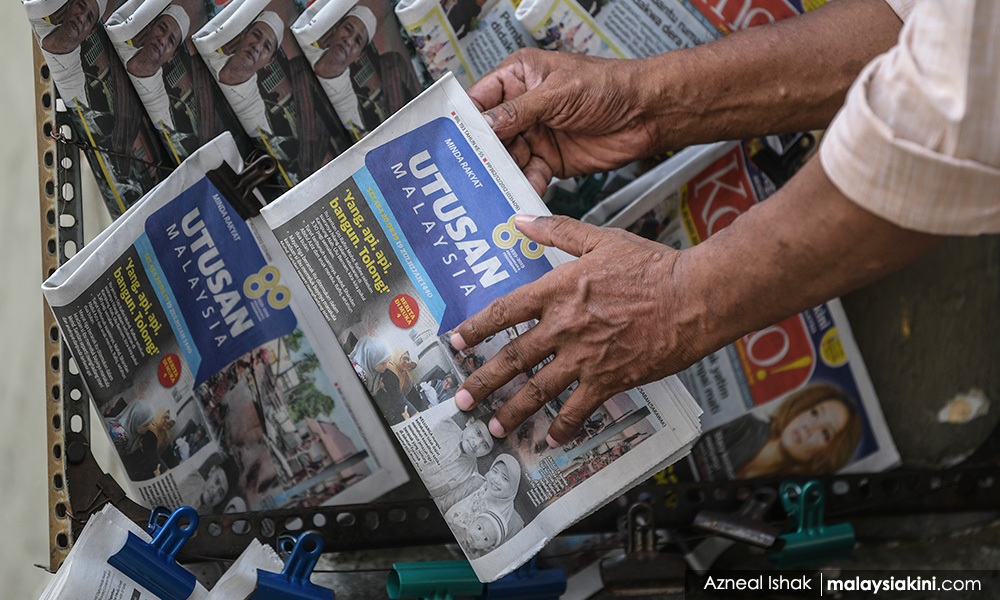 Utusan Melayu is the publisher of Utusan Malaysia, Mingguan Malaysia and Kosmo. The company has been in the red since 2012.
It was recently taken private and Abdul Aziz became the majority shareholder after Umno divested its stake.
The union thanked Mahathir and unnamed government leaders for expressing sympathy and reaching out to Utusan staff.
"Ironically, our appeals, through letters and text messages, to meet Umno leaders were ignored at the time.
"Now things have changed and they are responding positively. Our hope of meeting the Umno leadership is unabated," he said.
source: /www.malaysiakini.com
MARKETING Magazine is not responsible for the content of external sites.